This is a European Space Agency (ESA) project led by students at University College Dublin (UCD), and EIRSAT-1 – a 2U CubeSat – will provide an in-orbit demonstration of three Irish developed payloads.
First, there is GMOD, a scintillator based detector, developed in UCD, which aims to detect gamma-ray bursts and assess the capability of the technology for use on next-generation gamma-ray missions (for example, studying explosions in the universe when when two stars collide).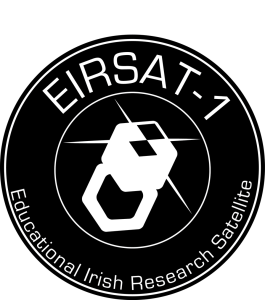 Second, there is EMOD, which is a demonstration of the Irish company ENBIO's thermal control coatings in space. Specifically, the module aims to perform the first low earth orbit measurements on the performance of novel surface treatments such as SolarWhite and SolarBlack.
Finally, WBC, involves an attitude control algorithm developed at UCD, which will be tested in space at a later stage of the mission. It aims to test the control algorithm as a viable alternative to standard Attitude Determination and Control methods. This controller has been applied in simulations and has been flown in parabolic flights but has yet to fly in space, says the ESA.
EIRSAT-1
The agency says a major aim of the mission is to help inspire the next generation of Irish students towards the study of STEM subjects, through an extensive outreach programme.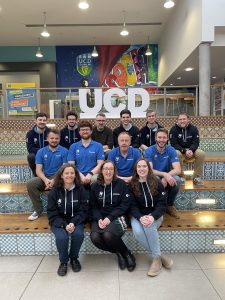 EIRSAT-1 is expected to launch "at the end of November". It's pictured above, and the UCD students are pictured right. Its mission lifetime is 9-24 months.
More information on the craft's 437.100 MHz beacon can be found on GitHub.
You can follow the project towards launch on twitter and read more on its website, www.eirsat1.ie.
Preparatory testing for Ireland's first space mission took place at the ESA's Hertz antenna test chamber in Noordwijk, Holland, back in 2020.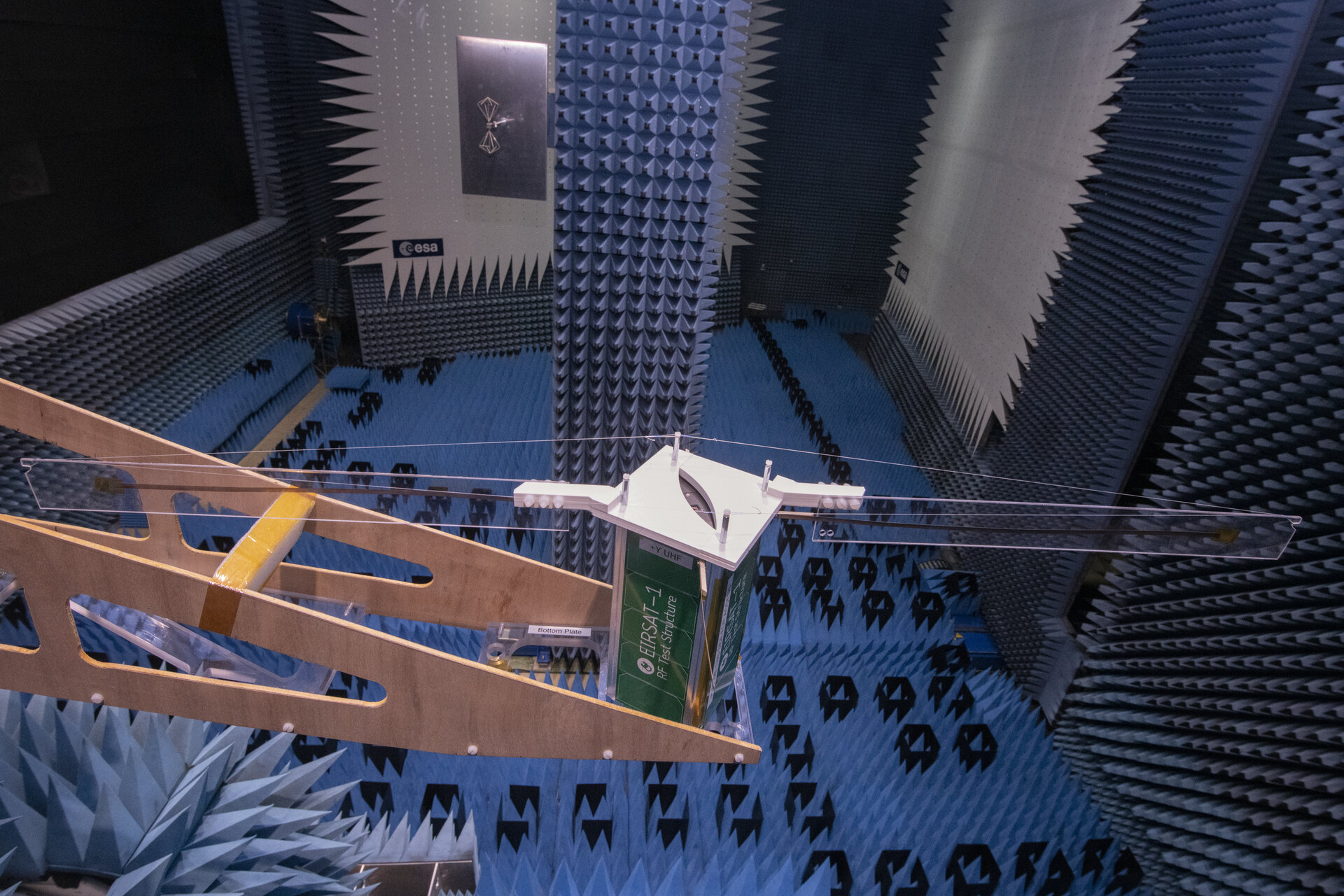 EIRSAT-1 is carried out with the support of the Education Office of the European Space Agency, under the educational Fly your Satellite! Programme.
See also: Glasgow-built 'supercomputer' nanosatellites launch into orbit