These tacticians have marked their names in English top-flight history
In football management, a manager's success is often measured by their ability to secure victories and lead their teams to glory. The Premier League has always been a hub of legendary managers who have shaped their respective teams in the best possible way and led them to glory.
As we delve into the statistics of the Premier League, one cannot ignore the remarkable performances of some iconic managers after their initial 50 games. These managerial stalwarts have illuminated the Premier League with their tactical brilliance and ability to secure victories. As we celebrate their achievements, it is clear that each manager has contributed uniquely to the rich history of English football.
Thomas Tuchel, the strategic mastermind, has left a mark on the Premier League. With 29 wins in his first 50 games with Chelsea, Tuchel has showcased his tactical prowess and ability to navigate the challenges of English football. Chelsea fans have witnessed a revitalised squad under his guidance, earning crucial victories that have propelled the club to new heights.
9. David O'Leary (30 Wins)
A name synonymous with managerial finesse, David O'Leary secured 30 wins in his opening 50 games in the Premier League. O'Leary's tactical acumen and ability to cultivate a winning mentality made him a force to be reckoned with. His legacy continues to inspire aspiring managers, as he remains a key figure in the league's history. He has managed clubs like Aston Villa and Leeds United.
8. Kevin Keegan (30 Wins)
Kevin Keegan, a charismatic figure in football, achieved an impressive 30 wins in his first 50 Premier League games. Known for his attacking style of play, Keegan's teams were a spectacle on the field, consistently delivering entertaining and victorious performances. His impact has been recorded in Premier League history. He served as manager of Newcastle United and Manchester City.
The legendary Alex Ferguson, a name that reverberates with unparalleled success, achieved 30 wins in his initial 50 games in the Premier League. As the architect of Manchester United's golden era, Ferguson's managerial brilliance laid the foundation for a dynasty. His record speaks volumes about his ability to build and sustain a winning culture.
6. Erik ten Hag (30 Wins)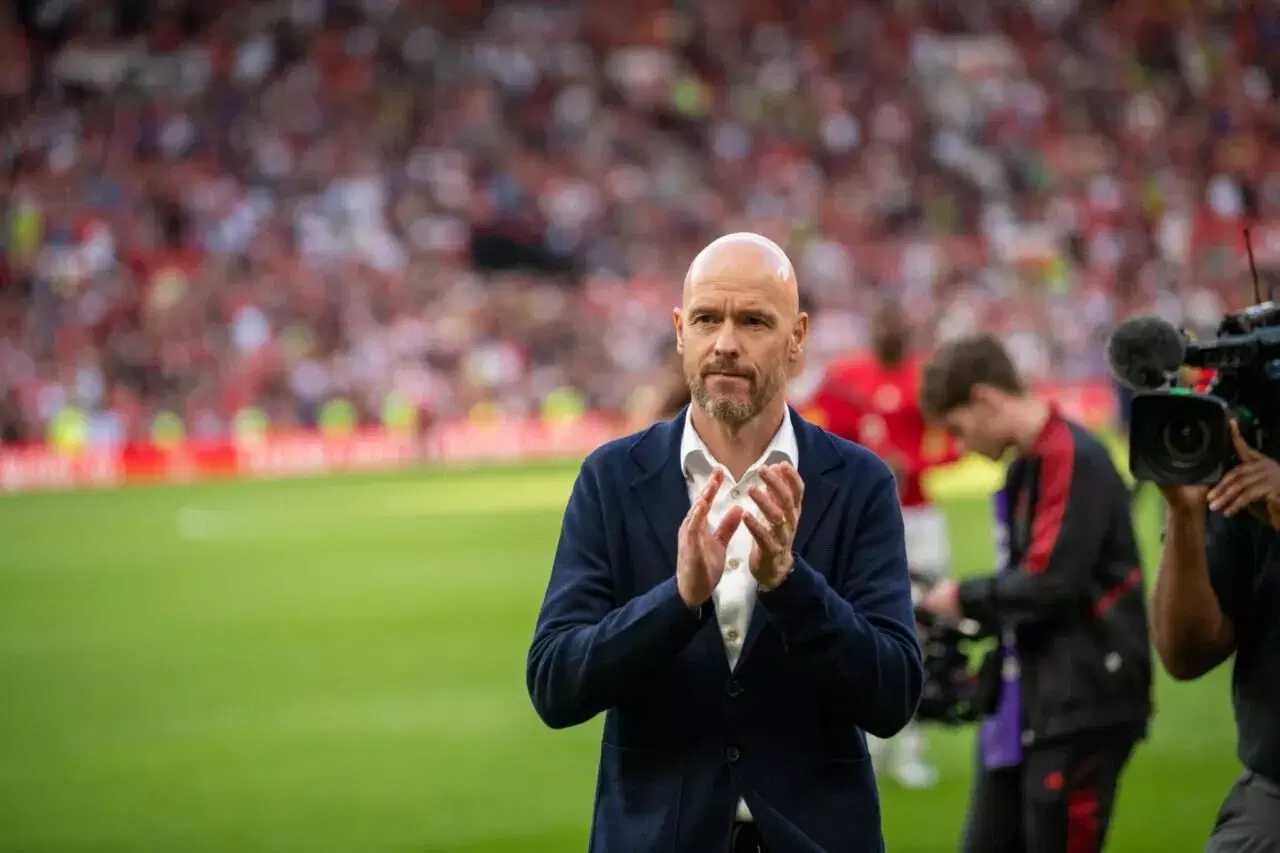 Erik ten Hag, the astute tactician, notched up 30 wins in his first 50 games in the Premier League with Manchester United. The Dutch maestro brought his innovative approach to English football, leaving a mark on the league. Ten Hag's meticulous planning and adaptability have made him a manager to watch, with the potential to climb higher on this prestigious list. He is currently the manager of Manchester United.
Trending World Football Articles:
5. Manuel Pellegrini (34 Wins)
Manuel Pellegrini stands tall with 34 wins in his opening 50 Premier League games. The Chilean manager's calm demeanour and strategic insight guided his teams to numerous victories. Pellegrini's impact on the league has been significant, and his record speaks volumes about his managerial performance.
A managerial genius, Pep Guardiola boasts 34 wins in his first 50 games in the Premier League with Manchester City. Known for his innovative tactics and commitment to beautiful football, Guardiola has reshaped the landscape of English football. His team's dominance on the field reflects his unwavering pursuit of excellence.
3. Carlo Ancelotti (36 Wins)
Carlo Ancelotti, a maestro of management, secured an impressive 36 wins in his initial 50 Premier League games. The Italian tactician's ability to blend experience with flair has garnered success wherever he goes. Ancelotti's influence on the league is undeniable, marking him as one of the all-time greats.
2. Antonio Conte (38 Wins)
Antonio Conte stands out with an exceptional 38 wins in his first 50 Premier League games. The Italian's passionate touchline presence and tactical brilliance have etched him into the league's history. Conte's impact transcends mere victories, as he has left an enduring legacy in the hearts of fans.
At the summit of managerial excellence, José Mourinho reigns supreme with Chelsea with an astounding 39 wins in his first 50 games in the Premier League. The Portuguese tactician's meticulous approach and ability to instill a winning mentality have left a mark. Mourinho's record proves the class of manager that he is and what he has done in English football.
For more updates, follow Khel Now on Facebook, Twitter, and Instagram and join our community on Telegram.