YouTube has been testing a new feature called 'Playables' that lets viewers play video games without downloading and installing anything. Announced earlier in September this year, the tech giant had confirmed that the HTML5-based games could be played on both desktop as well as the mobile app.
Now, a recent report by the Android Authority sheds some light on what YouTube Playables has to offer. While these games are expected to run on both the app and browser, the screenshots shared by the publication show a list of games YouTube has added to its native gaming service.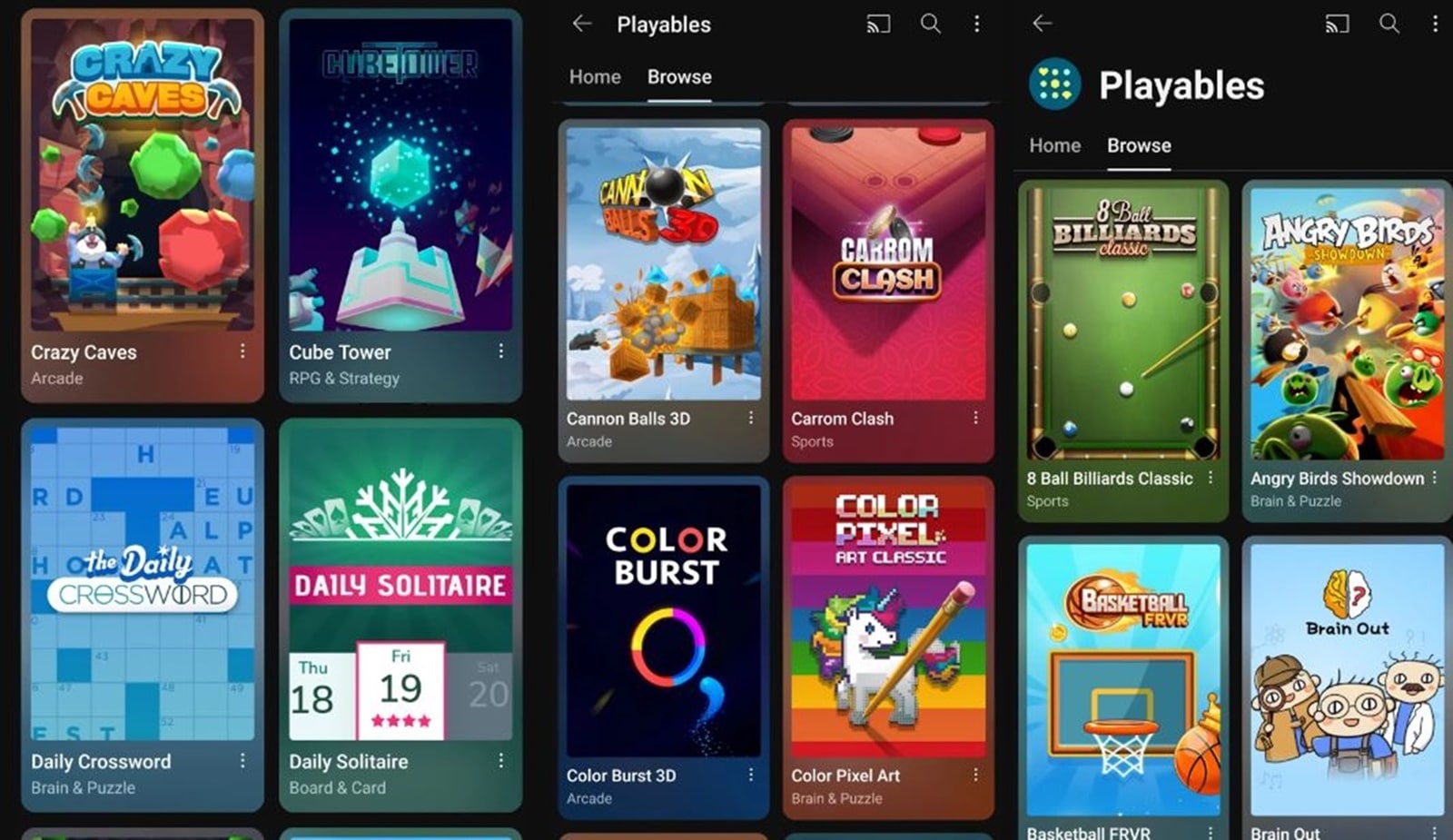 Here are some of the games available on YouTube Playables. (Image Source: Android Authority)
These include 8 Ball Billiards Classic, Angry Birds Showdown, Basketball FRVR, Brain Out, Cannon Balls 3D, Carrom Clash, Color Burst 3D, Color Pixel Art, Crazy Caves, Cube Tower, Daily Crossword, Daily Solitaire, Scooter Extreme, Stack Bounce and State.io.
Most of the titles are mobile-centric but YouTube says they can also be played on desktop. The leaked images also suggest that the company is planning to test the feature until March 28, indicating a mid-2024 launch.

YouTube says users can find the 'Playables' by either scrolling on their home screen or "through a Playables link in the Explore menu." There is also an option to turn off the feature in case you are not interested in seeing games on the video-sharing platform. While Google has shared no information on when Playables will be launched, it will most likely be limited to YouTube Premium subscribers.